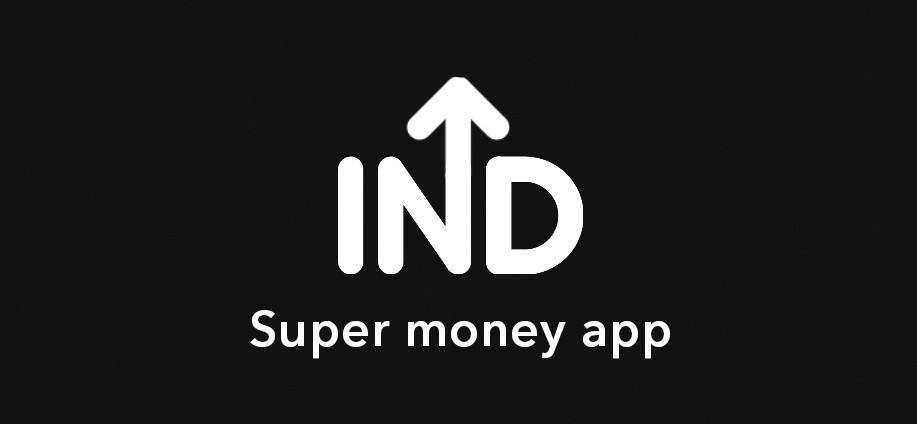 INDMoney: Your personal CFO
Before beginning,
On a daily basis, I use a lot of products, starting from an electric truth brush in the morning to Alexa at the night to put sleep sounds for better sleep. A typical day includes using various kinds of products like Phones, laptops, Smart bands, wireless earphones, different types of software and apps, etc.
What is your favorite product?
My Favorite product that I recently love to use is IND Money. A one-stop app for all of our finances, like a personal CFO. It is on its way to being successful in changing user behavior and habits. (∆>4)
Why is it your favorite product? How is it different from similar products?
IND money has become a go-to super app for me. I am a finance geek I always used to track my money since the first year of my college. I am interested in knowing
Where my money is?
My investments
My expenses and
Where am I spending my money?
Earlier I used to write it in the diary, but due to its inconvenience, I shifted to digital notes and then to WhatsApp. But all of these were still inefficient forms of managing money.
This is a pain point to me and also to many people. Managing money and budgeting is a tedious, complex, and time-consuming task. One needs to be really good at Mathematics, otherwise, we'll go broke, even after earning a handful amount of money.
Rather than checking all of our finance apps, to know about our money, investments, and expenses. IND money solves all of this in a single platform
What I like about IND Money:
Helps to know my net worth: i.e., Instead of checking different apps for our investments, Stocks, MFs, Crypto, FDs, Real Estate, Bonds, etc., all types of investments on the home screen of the app. It clearly shows my net worth with different assets and investments.
2. IND Money rewards customers (us) with stocks instead of shitty and useless loyalty points or coins for successful referrals and good financial actions.
3. Track my spending: Tracks all of my investments and money transactions and gives a report.
4. US stocks account; I can seamlessly invest in US stocks.
5. Robo Advisory(for premium members): Automatic goal setting, personal balance sheet, re-balancing, and reallocation of assets. Manual goal setting can be done by everyone.
6. AI-driven investments(premium): AI-driven investment advisory based on data points.
7. Tax planning(premium): Analyse financial situation to reduce tax liabilities and optimally utilize tax exemptions.
8. Set Goals: Planning is hard, especially when it comes to making financial decisions like buying a big car, higher studies in foreign universities, exotic vacation, House, marriage, and retirement. Remembering is even harder. IND money lets us create goals, plan, and budget accordingly. It makes it so simple just with a single click.
9. Super savings account: It provides many benefits with up to 7.1% interest on savings account (for comparison, SBI provides just 2.7%), zero balance account, free credit card, and free US stocks account.
10. NewsFeed: It has a very simple interface for news. The news is displayed on cards and clicking them gives more info.
11. Family account: Lets us add family members, know the liabilities, credit card info., loans, and all other personal conversations about finances with family.
12. They inform us if there is any hidden charge with Mutual funds or credit cards and any updates on our stocks and other investments via WhatsApp.
How is it different from other products?
As per my research, there is no app in the market that tracks our net worth. Also, there is no app that provides all of these features in a single app (without making it ambiguous and clumsy). There are a few apps that give a few of these features but not all. We need to install and track different apps if we want all of these features. There are actually no direct competitors. But, there are indirect and potential competitors.
Apps like PayTM payments bank, Fi, and Jupiter provide savings accounts.
goDutch tracks our daily expenses.
Smallcase helps to buy a basket of stocks, and track and rebalance them.
3. Who are the kind of users who use this product?
Users:
I find these user personas when I think about this app.
Working Professionals (26<age<40): Working professionals find this app very useful, as they have to plan their future which includes buying a house, a car, Insurance for themselves and their spouse(assuming they are married), and emergency funds, kids education, vacation. All these can be achieved by setting goals and managing money accordingly in the app.
These are also the people who spend the most and also own a credit card. They get free credit with a super savings account (Neo bank).
Young Professionals (21<age <26): These are freshers or people having 1-3 years of work-ex, and are just starting their life in a totally different city. This user persona is planning to manage their flat with flatmates, groceries, and shopping. Some of them are planning for master's education and set goals easily. As they have got the money they start investing in Indian and US stocks, SIP in Mutual funds, and Crypto. They can all do these, track & manage stocks, and SIP with Mutual funds in a single app. This, in some cases, includes those who are finance geeks and are interested to track/keeping a note on their spending and expenses.
Fully grown-ups/Boomers (age>45): These are very risk-averse people as they have to take care of their parents and also family(Spouse and kids), that's why they can opt for FDs in the app and can get up to 6.6-7% (highest bank FD rate in India).
Teenagers/GenZ (15<age<19): The world is changing so fast, especially teenagers on Twitter are far ahead of other people, they earn their own money and invest, especially in US stocks(to make more money & Crypto, because they can take the risk), Smallest user base.
4. How I'd like to add/change features in this product so that it gets more users and higher engagement.
IND Money currently has 5M+ users and is onboarding more users rapidly.
Here are some of my solutions/suggestions:
Superstocks: Analyse my behavior according to my spending and goals. Using the AI-driven approach, suggest a bunch of stocks and mutual funds for hassle-free investment with little or no research.
Rating the goal: While setting a goal, IND money should (which has our behavioral data, investments, spending, etc.) rate our goal, by analyzing our data and quick calculations at the backend and giving suggestions to improve our goal setting, which type or value of goal best fits us.
Along with this, it should add a goal tracker which shows how the goals are being fulfilled, a percentage, or a progress bar that serves as a great motivation and achieve goals faster.
3. News feed to my action: As mentioned earlier, IND money shows news feed. What can it do to improve is to show/give a button to some actionable things to balance my portfolio.
For example, If there is news of a small company (X) business dealing with a big company (Y), then the stock price of the small company will shoot up, there at the bottom of the news card, IND money should provide a button to buy the stock of that small company (X).
4. Improve Privacy for the family account: Here, allow only the admin to manage the finances of all other family members, and the option to show only the things that the admin wants to show.
Ex. when parents have taken loans for kids' education, then they don't want to show it to their children.
Ex. only the admin can view all the details of family, net worth loans, etc., and other members cannot see details of other family members.
5. Daily spending: As it anyways tracks my money and net worth, it would be great if it also tracks my day-to-day and monthly expenses and provide a report. Daily spending like cabs, mobile and electricity bills, rent, etc.
In these 5 solutions, I would recommend implementing the 2nd and 3rd ones for more effective and efficient engagement of users.
Source : https://www.linkedin.com/pulse/indmoney-your-personal-cfo-vinay-pattanashetti/?trackingId=c8gMrgpMQY3mr3AbAHQeiw%3D%3D