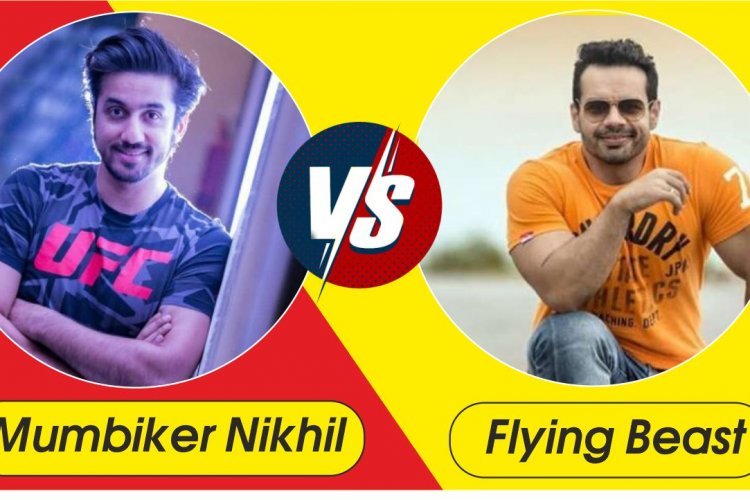 5 Youtube Vloggers to Follow
Hello everyone, today we will tell you best 5 Youtube channels to follow which are mix of daily vlogs, travel and auto specific. Mentioned below are the channels name and their youtube link!
Explore The Unseen 2.0 – YouTube : This vlog is owned by Vikas Dayal who is professional banker and love to travel various part of India with his friends Manni on XUV500. The vlogs are good, you will get to know about different-2 things.
Mumbiker Nikhil – YouTube : One of the famous vlogger, Nikhil release his daily vlog at 9:30 AM where he talks about his daily life, he also brings his wife shanice shrestha who is also vlogger. Nikhil owns Cars like Hyundai Venue, Audi Q7 he loves travelling in his Tiger and BMW superbike. You will not get bored, keep streaming the vlog.
Flying Beast – YouTube : Gaurav Taneja, more commonly known as the Flying Beast, is one of the most successful Indian YouTubers with over 5.2 million subscribers! He is not just a famous YouTuber, but also a gym enthusiast, nutritionist, lifestyle guru, hands-on father and a licensed commercial pilot! Did you that Gaurav Taneja broke the world record with his new Youtube channel by amassing 1 lakh subscribers in just 98 minutes? Or that the fearless pilot spoke up against safety violations by his former employer, AirAsia, one of the largest airlines in India? Gaurav's fearless personality, down-to-earth nature, funs tips on health and fitness and adorable family vlogs have helped him amass a loyal fanbase on multiple social media platforms! Keep reading to find out more about the gym- enthusiast, the Flying Beast! 
Musafir Aka Joshi – YouTube : Rahul Joshi alias Musafir A.K.A Joshi full time automobile vlogger. A jolly person who loves modifying and accessorizing cars.
Sandeep Maheshwari – YouTube : Sandeep Maheshwari is a name among millions who struggled, failed and surged ahead in search of success, happiness and contentment. Just like any middle class guy, he too had a bunch of unclear dreams and a blurred vision of his goals in life. All he had was an undying learning attitude to hold on to. Rowing through ups and downs, it was time that taught him the true meaning of his life.
5 Youtube Vloggers to Follow
Keep reading!!