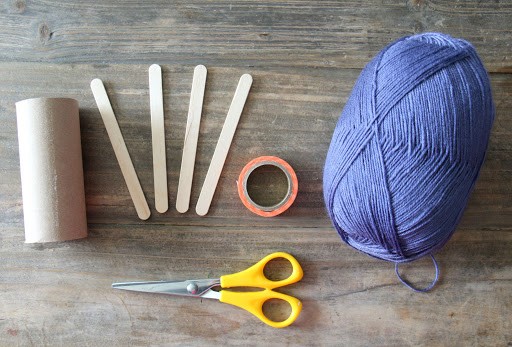 7 Super-Simple DIY Projects To Pass Time In Quarantine
It's been three weeks since the nationwide lockdown was announced. And it will take approximately three more weeks to open it. What's the one thing that you find most difficult to do in quarantine time?
Taking safety precautions? No. That just takes a few steps.
Making your own food? No. Burning the whole kitchen down is the real fun.
So, what's the hardest thing to do? Well, it is passing time productively. No matter how hard you try; you will end up in your cozy bed, watching random videos.
Worry no more. We've prepared a list of 8 DIY projects that require only a few household objects and nothing that require you to go to the market. Take a look!
Beautiful Bowl Made Of Old Magazines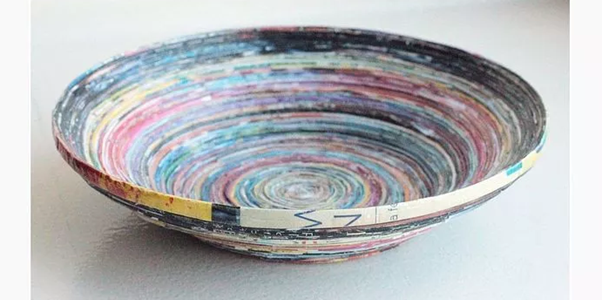 If you are a books loving person; making this bowl will satisfy you like you've finished a whole novel. All you need to do is fold the old magazine pages into a stack of slats, connect them using taps and just coil them around.
Make sure you coil them into a bowl as shown in the picture above. Once done, use a Mod Podge and let it dry. Your beautiful bowl is ready!
2. Photo Frames Made From Cardboard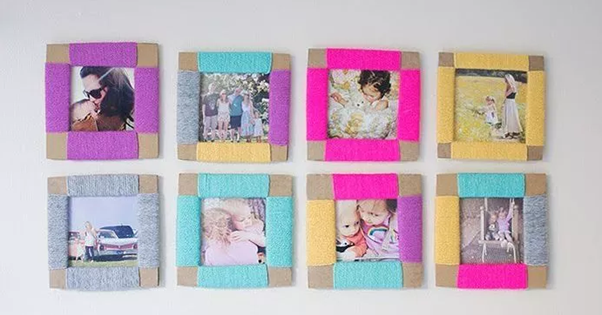 Not just from personal use but you can also gift these photo frames with pictures embedded in them. You can learn how to make photo frames here step by step. Be creative and try to add more elements in your design.
Bracelets/Bands Made From Old Plastic Bottles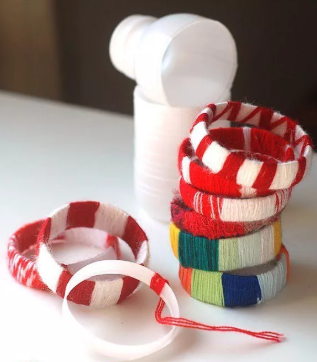 Don't throw away the one-time-use plastic bottle the next time you sip Pepsi. Make some truly cute and colourful bracelets out of them. Collect different colors of thread and use an empty plastic bottle to cut a round shape.
Now, cut the threads with the help of scissors and weave the thread around the ellipses from the bottle. That's it! Say hello to a brand new bracelet!
 Mini Dolls From Old Newspapers And Magazines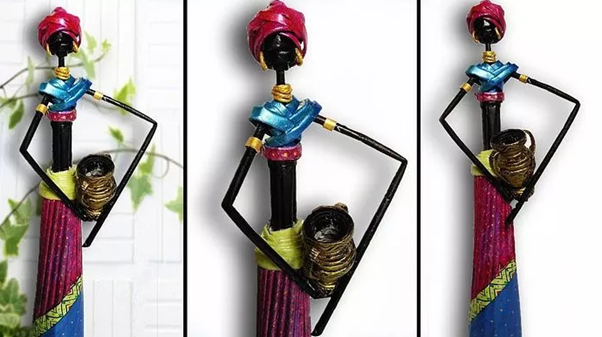 If you have made the bowl from magazines and still left with some, you can make mini dolls with them (or use can use old newspapers). You can learn how to make mini-dolls with a YouTube tutorial here.
New-Bright From Old Ceramic Mugs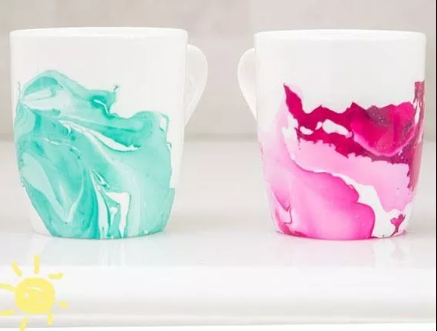 You can convert a simple looking old ceramic mug into a beautiful and bright one with just a few steps. Begin with filling a disposable pan with warm water depending on the level where you wish the color to reach. Now, add colourful nail polish into it. You can use a toothpick to swirl the surface and make patterns. Now, immerse the cup into the water and let it dry. To make sure the design stays intact, you can paint a thin coat of dishwasher safe ModPodge and that's it!
Rug Made Of Old Clothes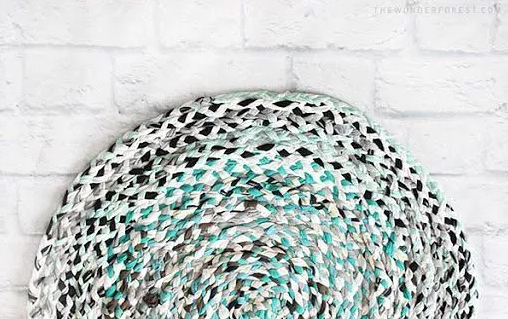 Time to make something other than pochha out of your old T-shirt! Begin by cutting your t-shirt into 1.5″ strips along the width of the body. Once done, use three stips and knot them together at one end.
Start braiding the strips the way you do your hair. Make sure you make a coil with the knot at the center. Attach more rugs into it and keep on braiding.
To make sure the rug stays flat, you can use a heavy object to put it back in place.
Decorative Flowers From Jute Rope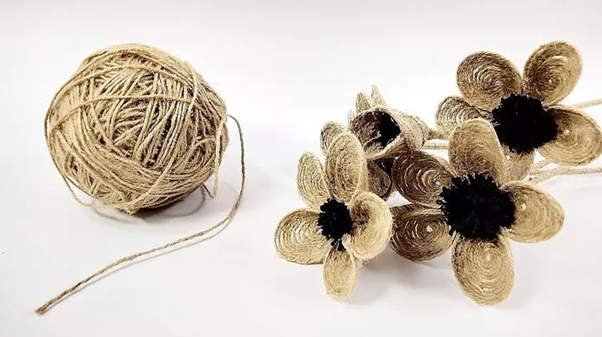 If you are fed up with flowers that shed their petal with just a touch, try rugged flowers. Here is the simple YouTube tutorial.
Most of the material required to complete these DIY will be available at your home. Pick the one that sounds more fun and seems like quarantine is going to be more interesting now.
Liked the stuff? Keep surfing YourFeed for more!