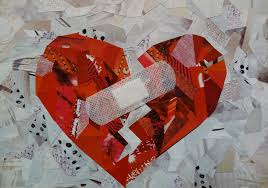 Broken Heart? Tune In To These Break-Up Songs
Your breakup can be anything – from a celebration of freedom from a toxic relationship or a sad sigh of losing the soulmate. But nothing works better than good music and cosy bed when your "special one" turns out to be a d..umb fellow.
So without any delay, here's the list of best break-up songs that suit your mood irrespective of the reason of your break. Choose the ones that suit you the most and begin the mending of heart right away.
"Someone Like You" by Adele
Mood: Shed the tears and hope for best
Best Lines: "Sometimes it lasts in love,
but sometimes it hurts instead"
"How Am I Supposed to Live Without You" by Laura Branigan
Mood: Just total heart break and lots of pain.
Best Lines: "And I don't wanna know the price I'm gonna pay for dreamin'
I need you now, it's more than I can take"
"I'd Rather Go Blind" by Etta James
Mood: When you see him with a new girl!
Best Lines: "Something deep down in my soul said, cry girl
When I saw you and that girl, walking around"


"It's Too Late" By Carole King
Mood: Accept the breakup but no blame game here.
Best Lines: "There'll be good times again for me and you
But we just can't stay together, don't you feel it too
Still I'm glad for what we had, and how I once loved you."
"Lose You To Love Me" by Selena Gomez
Mood: You want to move on and begin self-love
Best Lines: "In two months, you replaced us
Like it was easy
Made me think I deserved it
In the thick of healing,"
"Thank u, next" by Ariana Grande
Mood: Learn the lesson and burn the past
Best Lines: "One taught me love
One taught me patience
And one taught me pain
Now, I'm so amazing"
"Cry Me A River" by Justin Timberlake
Mood: They cheated on you; now show them what they have missed
Best Lines: "The bridges were burned
Now it's your turn, to cry"
"We Are Never Ever Getting Back Together," Taylor Swift.
Mood: Fed up of the toxic relationship and looking for a closure now
Best Lines: The Whole Song!
Not enough? Try adding more songs listed below and don't need to say thanks!
"Bye Bye Bye," *NSYNC
"Mama's Broken Heart," Miranda Lambert
"I Will Survive," Gloria Gaynor
"What About Us" by Pink
"I knew You Were Trouble" by Taylor Swift
"Stone Cold" by Demi Lovato
"Single Ladies," Beyoncé
"Against All Odds," Phil Collins
"Ex-Factor," Lauryn Hill
"Everybody Hurts," R.E.M.
Also, don't forget…
For more such articles, keep reading YourFeed.