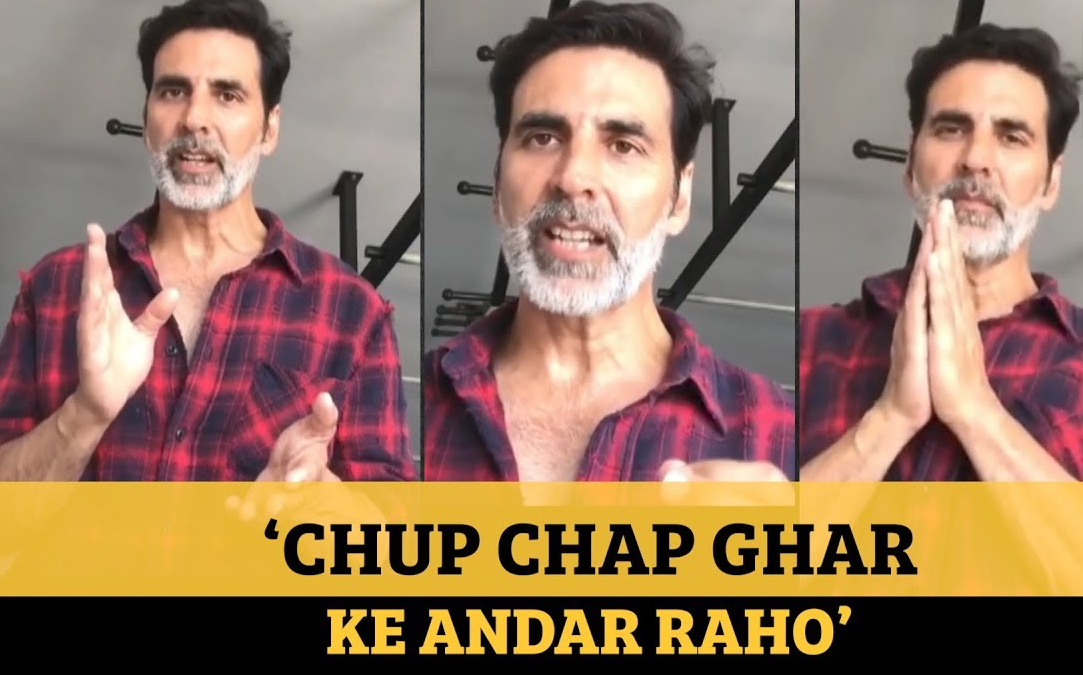 Best Moments From Bollywood Actors During Coronavirus Lockdown
No matter how much Netflix you watch or games you play, you will definitely end up feeling stressed and bored about the lockdown. It has been more than three weeks and there are still days before we can finally see something better… or hope for some better days.
In these tough times, people are trying their best to motivate and entertain their fellow beings. The Bollywood stars are also in the same league. From Farhan Akhtar and Ayushmann Khurrana to Madhuri Dixit and Shahrukh Khan, all are coming ahead to cheer up people through social media.
We have scooped out some of the best moments from your favourite Bollywood celebrities. Take a look!
Farhan Akhtar
Yes, our favourite Farhan Akhtar has recently recited a poem on Corona! The poem is actually To Zinda ho Tum from his movie Zindagi Na Milegi Dobara but with a corona twist.
In this poem, Farhan talks about lockdown and emphasizes on social distancing and masks. Hear and follow guys!
Ayushmann Khurrana
From penning a poem for the "Frontline warriors" of coronavirus to recreating Money Heist tune on piano, Ayushmann is truly a star. Follow him on social media and we are sure you won't be disappointed!
Vicky Kaushal
He is getting a "Quarantine hair cut" from brother, making perfect omelette and cleaning the fan… how more adorable can he be! The 31-year-old dashing Vicky Kaushal has been making us drool with his charming smile even in the days of lockdown. See for yourself!
Deepika Padukone
How can we not talk about Deepika in the list! The dazzling girl is going all productive. She cooked, exercised, played prank on her husband (Ranveer looks so cute in the picture!), shared old photos and also the handwritten notes from her fans. The best one is still the Husband prank!
Kartik Aryan
Famous for his funny and witty monologues, Kartik Aryan came back with his style. In a 2 minute 24 second video, Kartik Aryan rants about people who are not taking the pandemic seriously and are still going out. He appealed to people to stay home and be safe.
Watch the video below:
The iconic actress has come up with a dance initiative! Yes, you read it right. The stunning Maduri Dixit has started online dances lessons for her fans. What's more exciting is that every week two dance sessions of Dance With Madhuri are for free!
Sign up today!
That's enough motivation for today. For more such articles, keep reading YourFeed!