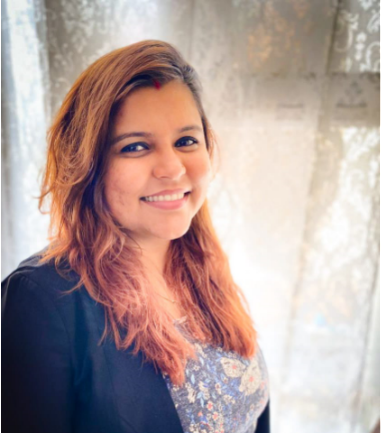 Vartika Anand Joined TrackBack Media as a Business Head
Vartika Anand, is a Digital Marketing Enthusiast and seasoned professional. She has been part of Media planning team, Media Deployment team and New Business Development team and has worked and represented various National and Global level accounts. Managed diverse set of brands and has managed some notable media campaign for GM, Reebok, Samsung, Air Asia, Titan, Amazon etc.
Vartika, comes with a varied experience in Digital media buying and planning, Digital Media Strategy, Creative Ideation and Execution, Social media marketing, Analytical tools like Comscore, Adrelevence, Double Clicks, etc.
She comes with 8+ Years of experience and a seasoned professional having diversified experience, team management skills and leadership competence. She has been part of some well-known logos and agencies including Dentsu, IPG Group and Cheil.
Now Vartika Anand Joined TrackBack Media as a Business Head from the March 2020. Also find Communication details shown below-
Email ID- vartika@trackbackmedia.com
Mobile: 7838360666