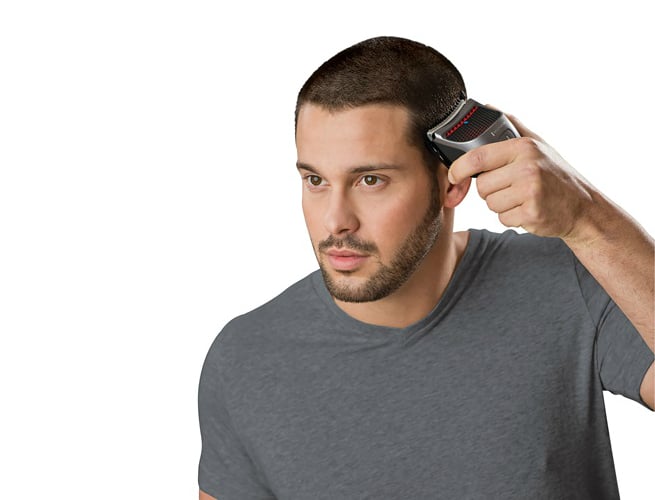 Tips to get your own haircut at home
According to current scenario getting a haircut at your preferred salon is next to impossible. This reaction is due to Covid-19 pandemic, Central and State Governments have mandated for the temporary closures of the grooming salons across Pan India. In this situation what one needs to do for their overgrown and unshaped havocs? We will let you know Tips to get your own haircut As everyone is practicing social distancing and the viable solution or optimal option would be learning to cut your own hair. For getting your own haircut, some ground rules are need to be made.
Clippers: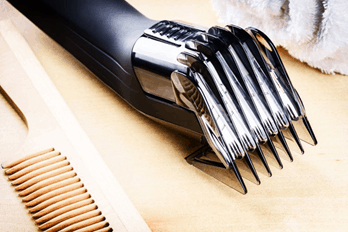 Source: Pinterest.com
With the help of clippers one can get a proper haircut specially for short hairs. If you wish to get a taper fade the sides and back as well then you need a top-rated clipper with a lot of guards. One can opt fort Wahl Professional Magic Clip which comes with a good motor, cordless and gives a 90-minute run with single charge. You can try other brands too.
Scissors: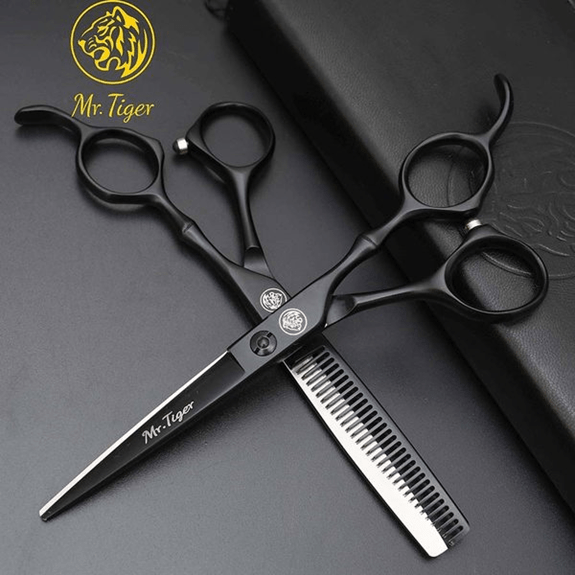 Source: beautsco.com
Another tool which would help to get a professional haircut is a good pair of scissors. While most of the trimming part can be done with the help of clippers but scissors will cut the hair on top of your head which fixes small areas and gives a cleaner look.
Mirror: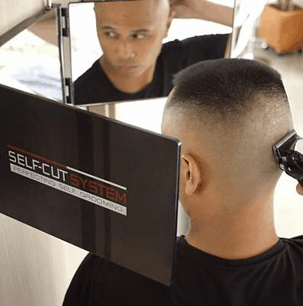 Source: ebay.com
Last but not the least, you need to invest in a three-way mirror. If it's a first time giving yourself a haircut then you must know where your clipper and scissors are going. Just to have a full-fledged hair cutting system, you need to have a mirror of versatile design which would ensure that you see every angle while trimming the sides and neckline.
Cut your hair in Bathroom: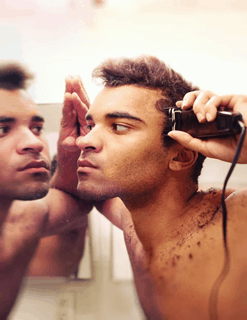 Source: menshealth.com
The hair cutting station should be well lit in order to see where the clippers and scissors are working. A broom or vacuum cleaner should be readily available for cleaning. For your ease, put down a sheet on the floor to catch your loose hair. I prefer to do this in bathroom, in that case your loose hair will fall in sink which can be disposed off by tap water and a shower is also there in your proximity reach to wash-off and to keep it simple just cut in being nude.
Choosing a hair style: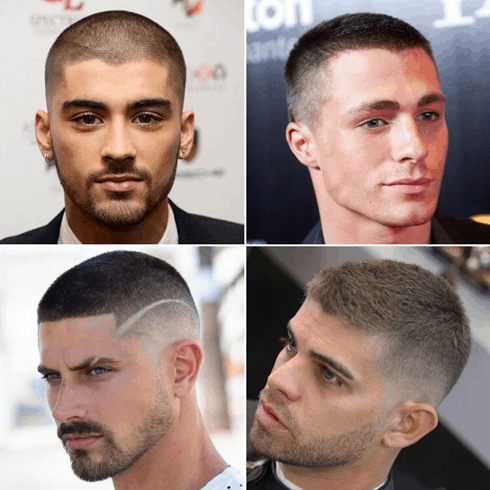 Source: menshairstylestoday.com
Thanks to variety of videos available on YouTube about different hair styles. Just search what you want and there are plenty of videos available. Its better to watch at least 2-3 videos in order to get a sense of similarity among the different methods and as they properly guide you at each step as well. Every self-cutter has their own tricks and methods and soon your will develop of your own as well.
Wash your hair: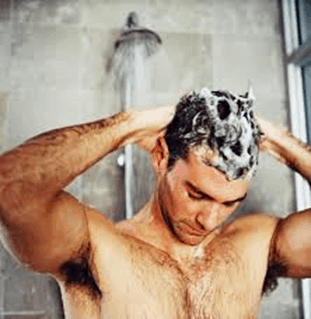 Source: gq.com
Before cutting your hair, wash them with shampoo and conditioner. This is an important step as clean hair makes it easy to work with and can also help to remove tangles. On the other hand, styling products make it harder for the comb and clippers to move and gets easily tangled which eventually leads to distort for the whole length across the head.
Start with small and minor cuts: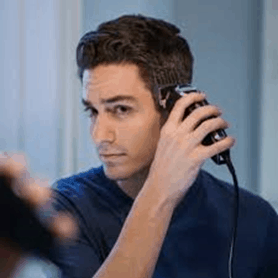 Source: wahlusa.com
Now is not the time to experiment some drastic new hair style. The more drastic cut you try to achieve, more are the chances of any mishap. So, I would suggest start with small sections, cutting the hair little by little and work your way to the top. Start by cutting the sides, choose your guard size on clippers. Keep the machine steady and slightly tilted forward and flush with your scalp to scoop as many hairs possible. Eventually cut the back of your head. On top, unlike professional barbers, you need to use scissors and your fingers to gauge the length and maintain the consistency. Although use a comb to pull up hair and cut in a straight line.
Style your hair:
Source: apetogentleman.com
After washing, shampooing, conditioning and drying, before having a final look style your hair with best hair products available to you to style your hair. Styling your favorite style will let you know whether you did a good job or not.