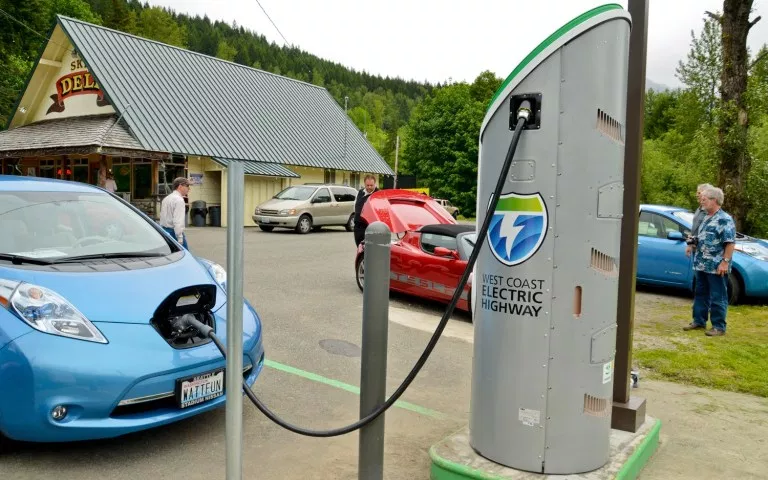 Electric Vehicle: The future of Automobile Industry in India
All the vehicles which we see in our daily life run over gasoline as they are based on internal combustion (IC) engine technology. Toxic emissions from these vehicles is one of the primary air pollutants which leads to increase in the amount of carbon dioxide (CO2) in the environment which is one of the key factors in contribution of depletion of ozone layer and Greenhouse Effect. Due to depletion of Ozone layer, sun's ultraviolet (UV) rays reach directly on the surface of earth and due to excess in CO2 levels in the air, this traps the heat of the sun which eventually leads to Global Warming and melting of our icecaps. Thus, saving the environment and making the air breathable for everyone is a big cause of concern nowadays. The effect of vehicle pollution is more visible during winter season in the form of Smog (i.e., smoke + fog).
Both petrol and diesel are the distillation extract from crude oil which is the most consumed fossil fuel and is also depleting at a very faster rate. In order to decrease the ill effect of these pollutants over the environment as well as the depletion of fossil fuels, the think tanks of various developed countries have come up with a solution of introducing Electric Vehicles among the population of India. The framing up of policies/guidelines for adaptation of EVs is done by promoting them as money saver over IC Engine driven vehicles over all types of media i.e., Social Media platforms (Facebook, Instagram, LinkedIn); Print media; Paid media and Owned media. The population is being made aware that they waste large amount of money in just refueling the tanks of their vehicles and even rush to the nearby petrol pumps as soon as the Government of India declares the slashing/increase of fuel rates.
An Electric Vehicle (EV) is a vehicle which uses one or more electric motors for pushing forward the vehicle to move i.e., propulsion. EV stores electric energy in energy storage devices such as battery which powers electric motor which indeed attached to the wheels of the car. The major principal behind the working of EVs is Conversion of Energy. Electrical energy is converted into mechanical energy in which electric motor is used to carry out this conversion of energy.
Since these vehicles have minimum rotating parts, therefore are requiring minimum maintenance and are eco-friendly as these vehicles have zero emissions which indeed create no pollution at all. Majority of EVs are seen in China, US, and various other countries of European Union, where respective governments have framed-up the policies for promotion of EVs and are also offering subsidy/ incentives for adoption of EVs.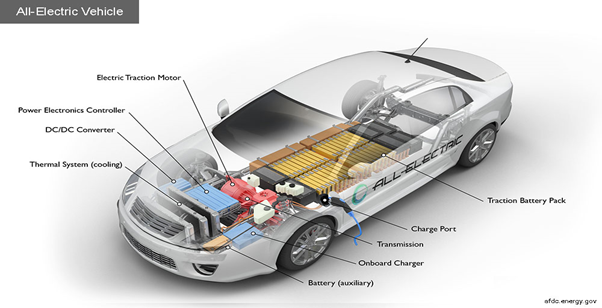 Besides mandating only for BS-VI (Bharat Stage-VI) vehicles w.e.f. April 2020 onwards, the Central Government (based on the recommendation of the Niti Aayog) has framed-up the conducive policy frameworks like FAME (Faster Adoption and Manufacturing of Electric Vehicles)-I & II Scheme for adoption of EVs in India. As an initial step, it is being advised to various Central Ministries, State Governments, and Municipal Corporations etc. to go for Electric Vehicles as all new purchase of Government vehicles for their official fleet. Now, we can easily see plying of electric cars and electric buses on Indian roads as taxis and public transports respectively. Even Ola and Uber are also adding EVs to their fleet for taxi services in bulk. The theme of 2016 & 2020 Auto Expo at Expo Centre, Greater Noida was on promotion of electric vehicles. Majority of the participant companies have displayed their concept/ upcoming EVs.
The Indian Auto Industry players are also not behind such as Tata Motors launched their Tata's Tiago EV, NEXON EV; Hyundai's Kona Electric; Mahindra's e-Verito; MG ZS EV in four wheeler segment. Under two-wheeler segment the prominent ones are Hero's Electric Photon 48V; Ather's Ather Energy; Bajaj's Chetak (In Bengaluru only); TVS's iQube; Yakuza Rubie etc. Under three-wheeler segment, many brands of e-rickshaws are plying on the Indian roads and are providing cheaper mode of transportation to local population. The upcoming electric cars (in India) are Audi's e-Tron; Porsche's Taycan; BMW's i3; Tata's Jaguar I-Pace, e-Altroz; Nissan's Leaf; Volkswagen's ID 3; Mahindra's XUV 300 EV, eKUV 100, Mahindra & Ford's Aspire EV, etc.
Therefore, variety of e-cars would be available in the automobile sector in India for selection by customers which mainly consists of Millennial under SUV, C & D segments. Central Government is making all efforts to strengthen EV Charging infrastructures across India. As per the FAME scheme, guidelines were given as one charging station would be available in the grid of 3X3 in Cities whereas one charging station will be setup at every 25kms on both sides of the Highways.
Although, cost of EVs at the present is above the conventional cars, but in long-term owing an EV is quite beneficial since it has zero fuel consumption, as well as, requiring very less maintenance. With the economies of scale and indigenous manufacturing of Lithium-ion batteries (the heart of EV), the prices of EVs will bound to come down drastically and days are not far off when electric vehicles will achieve parity with conventional IC engine vehicles.