Hacksaw Ridge: True story of a brave soldier Private Desmond Doss
Private Desmond Doss who walked in the bloodiest battle of World War II's in the Pacific between Americans and Japanese in April 1942, where he singlehandedly saved 75 souls without even carrying a weapon. The battle at Hacksaw Ridge took place on the island of Okinawa, which was a close combat fight with heavy weaponry. Thousands of soldiers were killed both the sides but Private Desmond Doss survived the battle and saved as many lives he can in the battlefield.
He was a skinny kid from Lynchburg, Va. Doss was a Seventh-day Adventist who would neither touch a weapon nor work on the Sabbath because of his personal religious belief which is a Protestant sect of Christianity. He was enlisted in the Army as Medic because he believed in serving the army for a cause, but had vowed not to kill anyone. To his beliefs of being religious, Army said "He didn't fit into the Army's model of what a good soldier would be."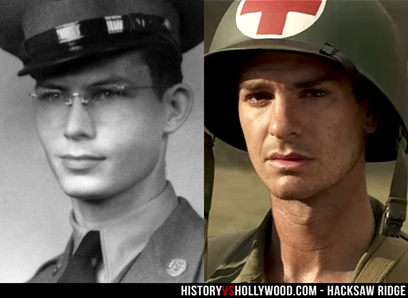 The Army made Doss's life a living hell during training period. It started out with harassment and later it became abusive. The veterans in his battalion treated him like pest and used to throw shoes at him while he prayed. They saw him like a slacker who shouldn't be allowed in Army.
Doss's commanding officer Capt. Jack Glover tried to get him transferred to which Doss said "Don't ever doubt my courage because I will be right by your side saving life while you taking one." The captain got angry and said that Doss won't be going to be on his side if he doesn't carry a gun. The Army tried their best but couldn't force Doss to use a weapon. The situation became so worse that an enquiry was set against him and the Army decided to Court Martial him for not carrying a weapon. In 1940, a law allowed conscientious objectors to serve in the war as "noncombatant" positions, so Doss went with his company as medic to the Pacific battlefield.
The fighting took place at Maeda Escarpment which was later named as Hacksaw Ridge. The battlefield was located on top of a sheer 400-foot cliff which was fortified by heavy machine guns and boobytraps setup by Japanese Army. Facing heavy machine guns, Doss ran alone in the kill zone and helped the wounded soldiers by carrying them to safety and lowering them down the cliff single handedly.  Each time he saved a man, he prayed out loud "Lord, please help me get one more." He kept on searching soldiers the whole night and by the end of the night he rescued 75 soldiers approximately.
President Harry S. Truman presented Doss with the Medal of Honor on October 1945. He was the first conscientious objector to receive the honor. He spent the next 5 years in recovering from the injuries after the war. Later he lost a lung to tuberculosis. Due to war injuries he was not able to work in Army full-time, thus devoted rest of his life working with his church.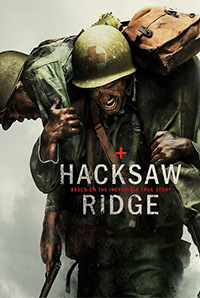 This story came to life when Director Mel Gibson directed Hollywood blockbuster movie Hacksaw Ridge starring Andrew Garfield as Doss. The movie is written by Andrew Knight and Robert Schenkkan, based on the 2004 documentary The Conscientious Objector The movie received a standing ovation for 10 minutes at its red-carpet premier at Venice Film Festival. Desmond Doss never lived to see his life story over the big screen. He died in 2006 and the movie was released in the year 2016.  It crossed a revenue of 18.04 Crore USD.
Keep visit our Reading section for more related content.