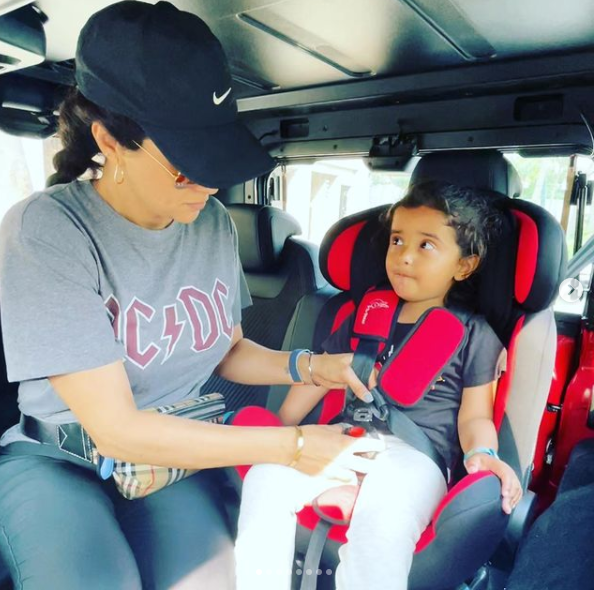 How Gulpanag's son Nihal travel in the car!
Gul Panag is an Indian actress, voice actress, model, and former beauty queen who competed in the Miss Universe pageant tells how his son travel with her in the car.
A lot of you have asked me about Nihal travelling in his car seat , so here goes.
From the first day he sat in the car , he has been in a car seat. No lap ( godi). It was non negotiable when friends and family said – "it's ok, he's so small ". We stuck to our car seat rule. He has known no other way.
Now he loves his car seat . It gives him greater visibility to look out and keeps him comfortable. And most importantly keeps him safe !
Swipe to see him over the years !
We've done many, many road trips. The first one being when he was 3 months old, the most recent one being to Himachal. We've driven from Bombay to Delhi, Bombay to Tamhini , Delhi to Mussorie, Delhi to Ranthambore, and much more and most recently to Himachal. Always in the car seat .
It bears mentioning that sitting with children in the lap in the front seat is very dangerous . And having them sit on lap of driver while driving is avoidable ! This is due to airbag impact and subsequent suffocation incase of impact.
P.S. we have two exact same car seats, to make sure we never have an excuse in a hurry that " oh, there's no car seat available, let's just take him without one ".