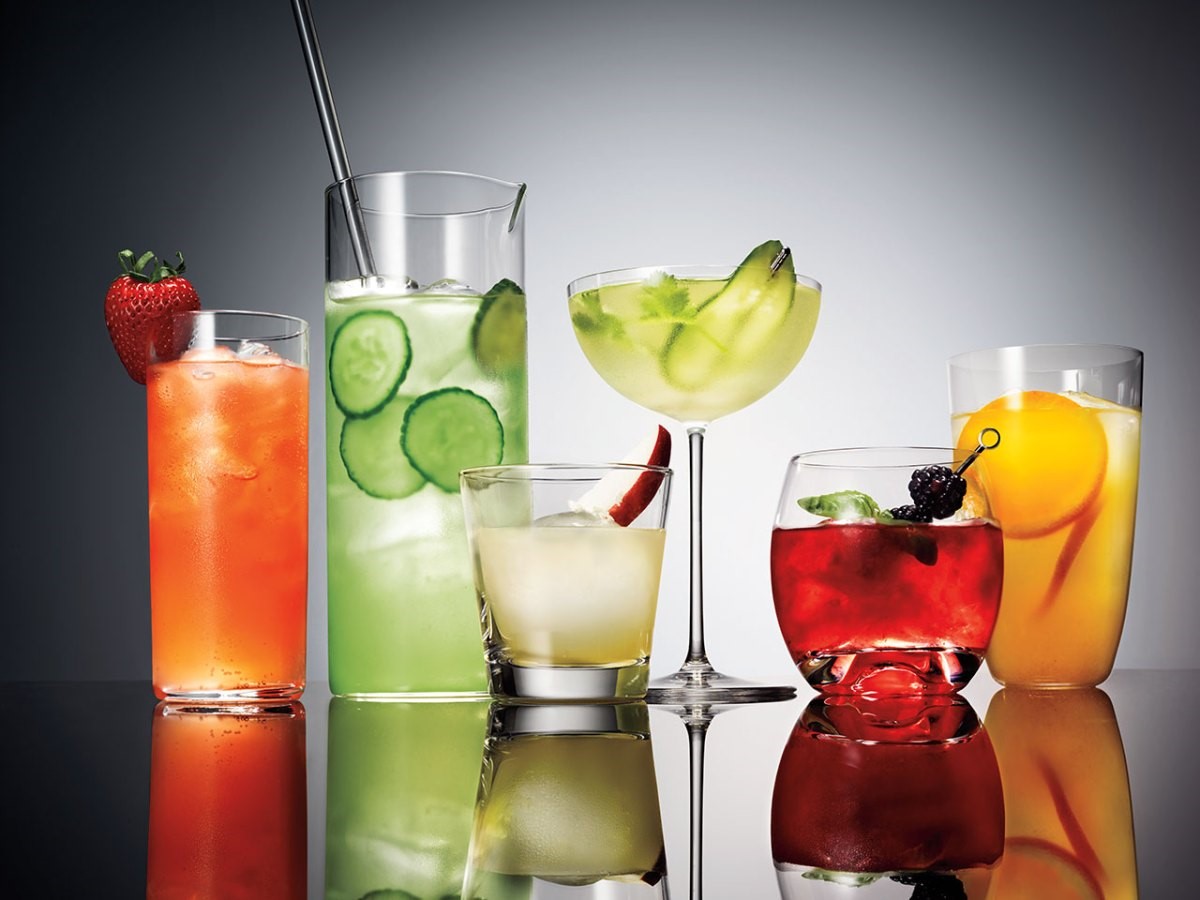 It's Summer Time: Simple Cocktails To Try At Home
It's Summer Time: Simple Cocktails To Try At Home
May is already roaring with hotness and the happiness of the liquor ban lifted in the country.
And while there is no doubt you all are ready to taste the booze after a long time, we too can't help but pick out some special and simple cocktail recipes to make you May!
Let's begin!
Watermelons are great to stay hydrated in dry weather. And delicious cocktail here needs only 5 ingredients!
Take some mint leaves, fresh watermelon, light rum like Bacardi, simple syrup and freshly squeezed lime juice. To know the whole steps, click here.
You will take only 10 minutes to make this amazing cocktail. All you need are some citrus food like mango, strawberry, oranges and put them with white wine.
What you need to make sure is to keep the drink in refrigerator to let the flavours melt together and there you go!
How can we not talk about a special mango cocktail since it's the summer time! This undeniably delicious cocktail needs ingredients – mango, mints, lime juice, simple syrup and club soda.
Blend them all together and toss some ice cubes for a chilly drink.
Another recipe in the list is filled with delicate flavour and lovely colors. Rosé sangria can be made in just a few minutes with simple ingredients.
Get some strawberries, raspberries and watermelon out of your fridge. And for the full recipe, click here!
Whisky Lemonade With Honey Simple Syrup
Time for a strong cocktail! Pick ingredients like honey, water, whisky, lemon juice, and soda.
Now, mix water and honey and simmer them in a pan for about 20 minutes. Then, take a mason jar and add whisky, lemon juice and soda along with ice cubes. Now add the honey syrup you just made into that and voila! Get ready to serve it to your loved ones.
Read it all? Well then pick the best one and get ready to surprise your family with tasty and refreshing cocktails!
For more such recipes and trending articles, keep browsing YourFeed!