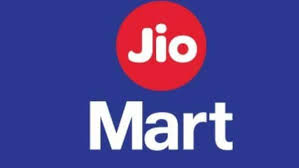 #JioMart is now Live – Speed Is Everything in Business
RIL's #ecommerce platform Jio Mart is now live in Kalyan, Thane & Navi Mumbai. One can place orders on the #WhatsApp number – 88500 08000 to buy one of the 50K listed products, including groceries & other essential items.
#KeyPoints
– the only payment option available for now is cash
– the customer at present needs to pick up his order from the store
– the ordering is currently limited to web
#HowtoOrder
01. Add JioMart's WhatsApp number to your contact list.
02. Open WhatsApp, JioMart will send a link to your chat window. The link is valid for 30 mins.
03. Click on the link & you will be redirected to a new page wherein you will be required to provide your address & contact no
04. Once you submit all the details, you can proceed to place the order from the product list.
05. Once the order is placed, you will receive a notification with the details of the order along with the address of the pickup store.
#Lessons
– If you are not fast to launch your products or services, your competitors will overtake you.
– Customers expect it. Don't keep them waiting.
– The quicker you start, the faster you grow, evolve & innovate
– gives your team confidence & satisfaction
#Innovation #Technology #SocialMedia #Business #Success