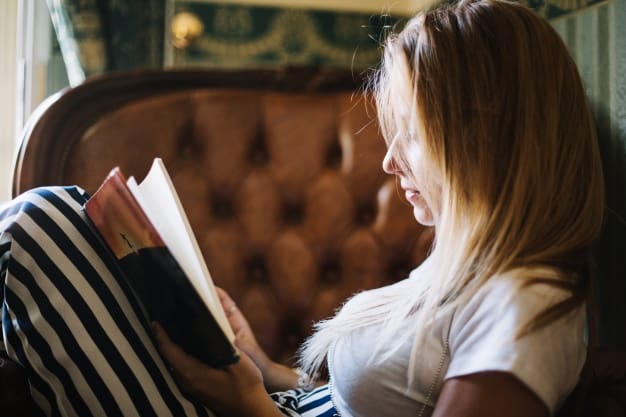 5 books to inspire you and to restore the faith in Life
Can't Hurt Me by David Goggins
For David Goggins, childhood was a nightmare—poverty, prejudice, and physical abuse colored his days and haunted his nights. But through selfdiscipline, mental toughness, and hard work, David transformed himself from a depressed, overweight young man with no future into a U.S. Armed Forces icon and one of the world's top endurance athletes. The only man in history to complete elite training as a Navy SEAL, Army Ranger, and Air
Force Tactical Air Controller.
As said by Goggins "Human beings change through study, habit, and stories. Through my story you will learn what the body and mind are capable of when they're driven to maximum capacity, and how to get there. Because when you're driven, whatever is in front of you, whether it's racism, sexism, injuries, divorce, depression, obesity, tragedy, or poverty, becomes fuel for your metamorphosis."
This book will make you stick to it right from the page one.

The Wright Brothers by David McCullough
On a winter day in 1903, in the Outer Banks of North Carolina, two unknown brothers from Ohio changed history. But it would take the world some time to believe what had happened: the age of flight had begun, with the first heavierthan-air, powered machine carrying a pilot.
From making bicycle to an aeroplane this is a story of two brothers who chased their dream to fly by overcoming every hurdle that came on the way.
How these brothers rewrote the principles of flying by observing birds and doing experiments in their bicycle shop. From flying 120 Feets in 12 second to miles and hours these brothers gave a gift to the world that had revolutionised the way we travel.
This book by two times winner of Pulitzer award will take you to an adventurous journey of flying.
When Breath Becomes Air by Paul Kalanithi
"Even if I'm dying, until I actually die, I'm still living."
This book is a memoir of 36 year old neurosurgeon diagnosed with stage IV lung cancer. He was on the verge of making big contributions to the world with his mind and hands. He was also a brilliant scientist. His postdoctoral research on gene therapy won him his field's highest research award.
One day he was a doctor treating the dying, and the next he was a patient
struggling to live Kalanithi answered questions like what makes life worth living in the face of
death? What makes life meaningful enough to go on living? What do you do when the future, no longer a ladder toward your goals in life, flattens out into a perpetual present? What does it mean to have a child, to nurture a new life as another fades away?
This book is about finding life on the deathbed.

Shoe Dog by Phil Knight
According to Bill Gates this book is "An honest tale of what it takes to succeed in business." In this memoir Nike founder Phil Knight shares the inside story of evolution of world most renowned company this is a journey from Blue Ribbon to Nike, a journey from borrowing $50 to annual sales of $30 Billion, a journey from importing shoes from Japan to making iconic shoes.
As said by Knight "Have faith in yourself, but also have faith in faith. Not faith as others define it. Faith as you define it. Faith as faith defines itself in your heart."

The Sun Does Shine by Anthony Ray Hinton
Can you imagine spending thirty years of your life in a tiny room next to the Death Room where they electrocute men and women, always wondering when the guards will show up in front of your cell to let you know the date of your own execution?
Anthony Ray Hinton was poor and black when he was convicted of two murders he hadn't committed. For the next three decades he was trapped in solitary confinement in a tiny cell on death row.
Eventually his case was taken up by the award-winning lawyer, Bryan Stevenson, who managed to have him exonerated, though it took 15 years for this to happen. How did Hinton cope with the mental and emotional torture of his situation, and emerge full of compassion and forgiveness? This is a story of hope and the resilience of the human spirit.