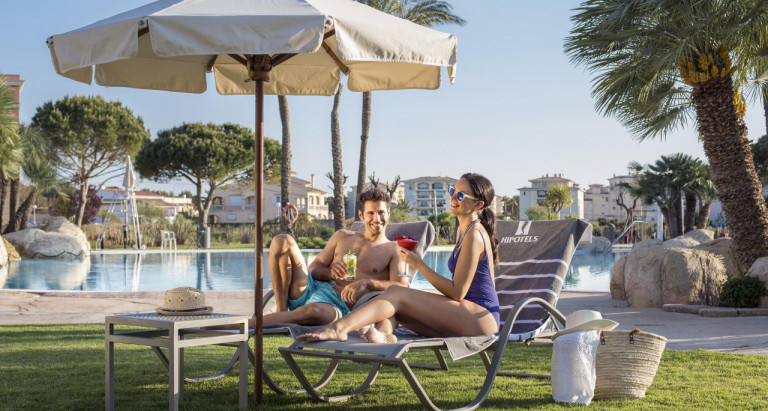 India's Adults Only Hotels That Don't Have Children!
There is no doubt that job or any kind of work is necessary for all of us. This keeps us alert and active while making money. However, if you just keep working, your body and mind will get tired at a young age.
Therefore, it is necessary to take rest. Adults also need to go on holidays to feel refreshed and refreshed. Also, it is not necessary to take children along at all times. Sometimes, just spending time with your partner is a relief.
The Park Baga River, Goa
Guests below the age of 18 are not allowed to book the property. It's perfect for couples who just want to spend some time with each other. And what better place to be than Goa! The Park Baga is a hotel located on the banks of the Baga River. One of the advantages of staying in this property is that you will be able to explore North Goa completely. You can rent a scooter in Goa. Go on a romantic ride and enjoy Goa's food and beach life.
Ananda in the Himalayas, Rishikesh, Uttarakhand
Under the wellness resort policy, children under the age of 14 are not allowed to stay here. This resort is one of the best wellness retreats in India, where most of the tourists come to relax and unwind। The serene environment of the property is the specialty of the place, which is why children are not allowed to come here.
The Tamara Coorg, Madikeri, Karnataka
Tamara Coorg is located in the midst of the lush green forests of the Western Ghats। Who doesn't like being so close to nature, but bringing small children to this place can create problems. Therefore, keeping in mind the place and area, Tamara Coorg does not allow children below the age of 12 years. You can enjoy jungle trekking, bathing in the forest and eating out.
Vatsyayan – A Himalayan Boutique Resort, Almora, Uttarakhand
Vatsyayan – A Himalayan Boutique Resort, located in the heart of the Shivalik Hills of Almora, is meant for adults only। Here you can enjoy the magnificent view of the mountains, the pristine surroundings of the place and the comforts that you can enjoy with your partner.

The concept of an adult-only hotel or resort has been around for years in many countries around the world. There are many countries and cities like Bali, California, Jamaica, Maldives, Hawaii, Germany, France, where you can find such hotels. However, this is not the case in India.