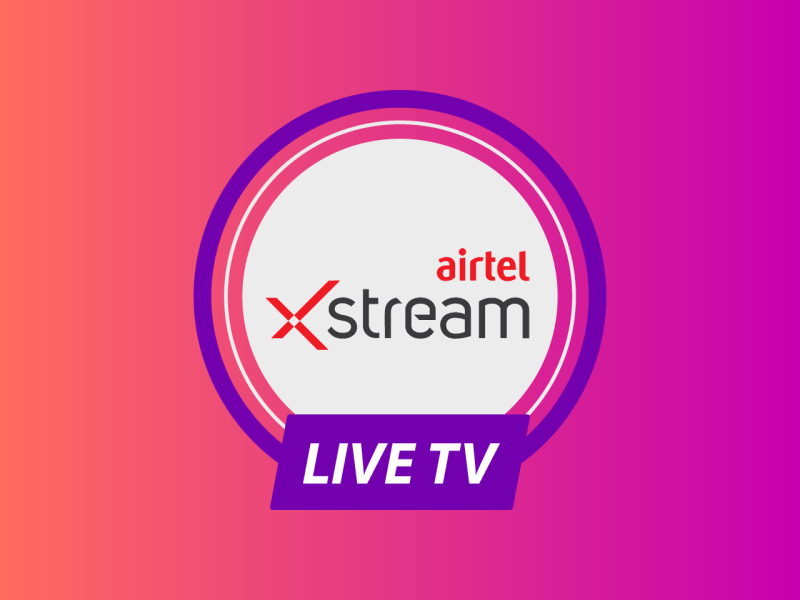 List of all 350 Live TV Channels on Airtel XStream
In this article, I'm going to drill down all the channels Airtel XStream is giving at the present time. Those of you who don't have a clue, Airtel XStream is an extra help Airtel is giving to its select customers. From select customers I mean customers who choose select Airtel Plans and administrations.
Presently, resulting in these present circumstances article, we are centered around the live TV Channels Airtel XStream is giving. At the present time, Airtel XStream is giving in excess of 350 Live TV Channels and soon it will give in excess of 400 Live TV Channels.
Presently, Talking about the names of these 350 Live TV Channels on Airtel XStream, here is the rundown of those channels
List of all Live TV Channels on Airtel XStream
News
Zee News
Republic News
Public News Live
Public TV
NDTV India
NDTV 24×7
India News
Zee Hindustan
News Nation
Calcutta News
BTV News
Thanthi TV
TV9
PUTHIYA THALAIMURAI
News 24
News 24 Ghanta
News Live (Assamese News)
Zee Rajasthan
Kanak News
TV9 Marathi
Zee 24 Taas
Kalinga TV
Zee Bihar Jharkhand
Zee Madhya Pradesh Chatisgarh
Sandesh News
North East Live
Zee Business
News 7 Tamil
Zee 24 Kalak
Sony YAY
Mathrubhumi News
Zee Punjab Haryana Himachal
Dighvijay News Live
Zee Uttar Pradesh Uttarakhand
DD National
Loksabha TV
NDTV Profit
Sports
Sony TEN 3
Sony TEN 3 HD
Sony TEN 2
Sony TEN 2 HD
Sony TEN 1
Sony TEN 1 HD
Entertainment
Sony SAB
Sony SAB HD
Zee TV HD
Sony Pal
Sony
Sony HD
Zee Anmol
Big Magic
Zee TV
Dangal
TV5 Monde Asia
E24
Zee Marathi
Zee Marathi HD
Zee Yuva
Zee Sarthak
Zee Salaam
Rang
Big Ganga
Zee Bangla
Zee Bangla HD
Sony AATH
Zee Kannada HD
Zee Kannada
Zee Telugu HD
Zee Telugu
Zee Keralam
Zee Tamil HD
Zee Tamil
Zee Bangla HD
Zee Bangla
Zee Odisha
Kairali We
Kairali TV
AXN HD
AXN
Investigation Discovery
Investigation Discovery HD
& TV HD
Sony Marathi
Zoom
Movie
Sony Max HD
Zee Cinema HD
& Pictures HD
Sony Max 2
Zee Bollywood
Enterr10
Dabangg TV
WOW Cinema One
Zee Talkies HD
Zee Talkies
Zee Cinema
Sony Max
Sony PIX HD
Sony PIX
KTV
Sony Wah
Zee Action
Zee Bangla Cinema
Infotainment
DD India
DD Madhya Pradesh
TLC HD
Animal Planet HD World
Discovery HD World
Animal Planet
Discovery
Animal Planet HD World
Discovery Turbo
Sony BBC Earth HD English
Sony BBC Earth HD
Sony BBC Earth
DD Sahyadri
Discovery Science
Music
Sakkat
Punjabi Tadka
Pop Pataka
Nazrana (Ghazals)
Kadak Hits
Dil Se (Romantic Melodies)
Dhamaal
Bhakti Sagar
Artist Aloud
Amritwani
9XM
Raj Musix Kannada
MH1
Ramdhenu
9X Tashan
9X Jhakass
Dhoom Music
Devotional
MH One Shraddha
Peace of Mind
Shubhsandesh TV
CTVN AKD Plus
Madha TV
Bhakti TV
Bhakti Sagar
Amritwani
English
Movies Now
MNX
AXN HD
Lifestyle
TLC
Kids
Sony YAY
Sony YAY Tamil
In this way, these are for the most part the Live TV Channels accessible on Airtel XStream at the present time. Be that as it may, soon Airtel going to include more diverts in the rundown. Till at that point, appreciate these channels and remember to specify your preferred directs in the remark box down underneath. Additionally, you can ask us any inquiry applicable to the subject in the remark area.